RENT-ALL is the bike rental management software
Complete and safe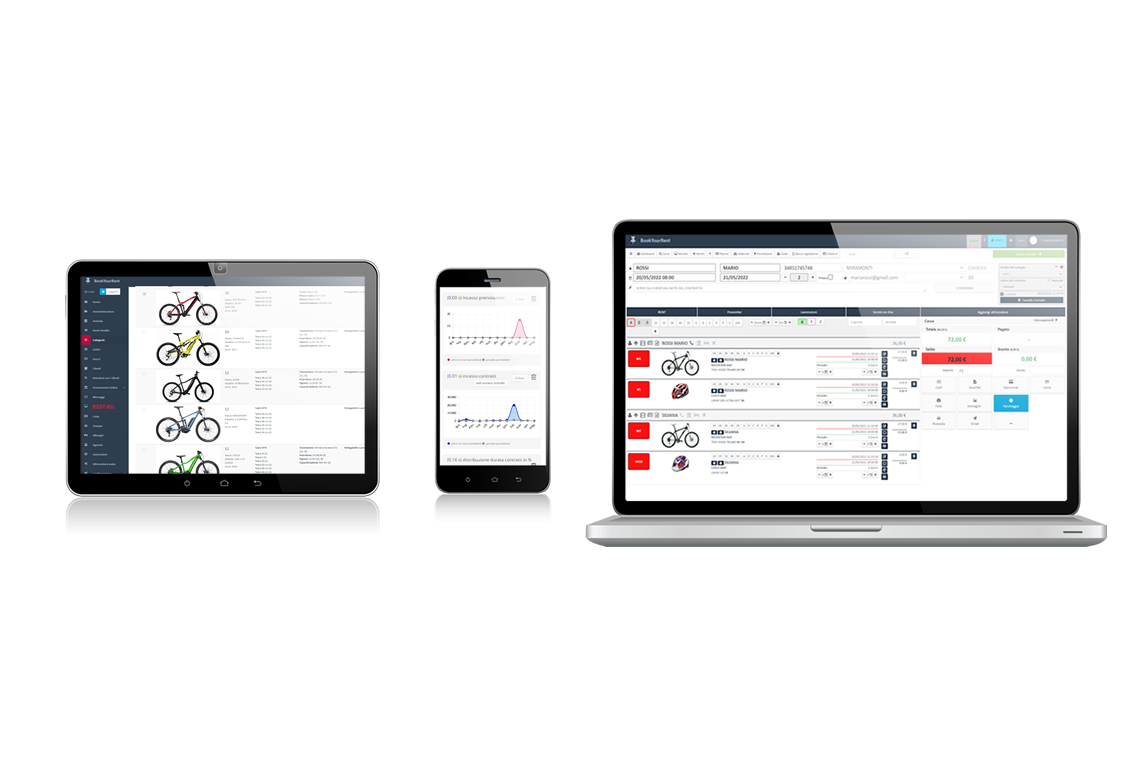 We care about the needs of the renters: Rent-all has been developed in close contact with the operators in the sector, seizing every specific need and request.

WHAT IS RENT-ALL

RENT-ALL is the software for the 360 degree management of bike rentals, which starts from the organization of the bike park, up to the creation of the rental contract and payment. All operations are managed ensuring security and constant control of the situation.
RENT-ALL can also be integrated with an advanced online booking engine: simplicity and reliability in the management and availability control of rental equipment.

The potential of RENT-ALL doesn't end there... discover in more features that we put at your disposal.
RENT-ALL Software
Management software for bike rentals? RENT-ALL is the solution.
RENT-ALL is the software for ski and bike rentals used by large and small rentals, who have been relying on us for over 25 years. We are helping over 250 rent to organize and improve their work, with always cutting edge solutions. The system RENT-ALL is in fact modular, and allows the maximum flexibility, to adapt to all the different working methods used in rentals.

Below you will find some focus on topics that might interest you