RENT-ALL: for over 25 years in the world of Ski
Our experience at your disposal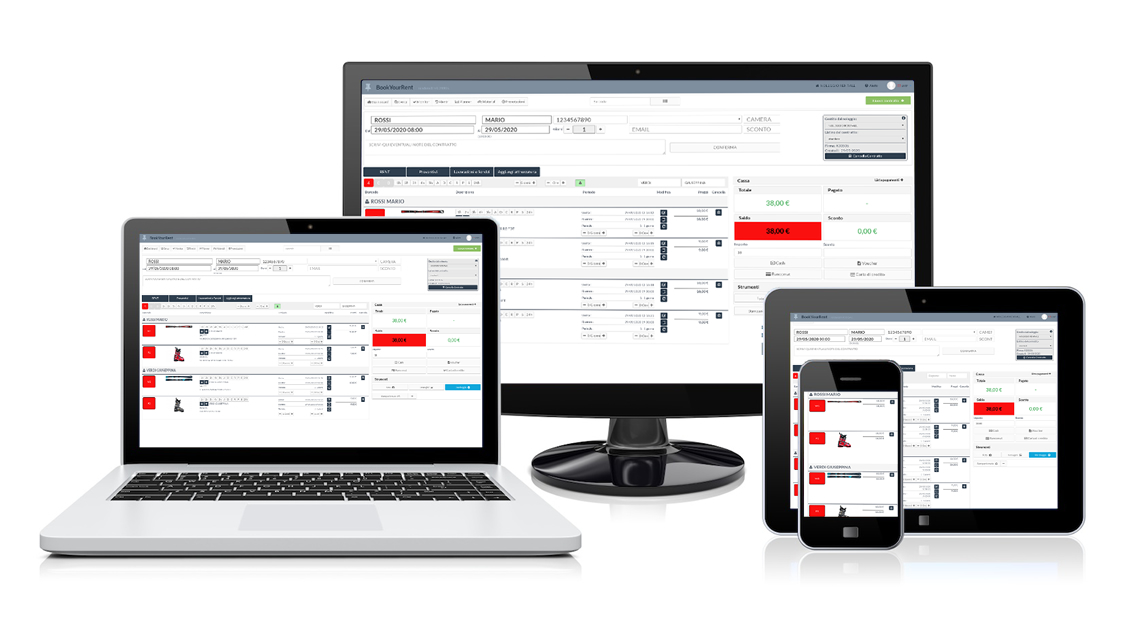 RENT-ALL is for many years a synonym of ski rental. We know the needs of the sector thanks to our close contact with the renters, every single peculiarity of the software has been studied and processed in synergy with our customers, always trying to understand the themes that are the basis of the rental work. We are proud, today, to offer a product that, we are sure, will satisfy your needs.
Here are some features:
Software RENT-ALL
The ski rental management software: the solution you were looking for.
For over 25 years, RENT-ALL has been at the side of ski rentals, who use it with great pleasure. We help daily more than 250 rentals to organize and streamline their work, with our state-of-the-art solutions. Our modular system and the experience gained in the branch, allow the maximum flexibility of the system, which adapts easily to all the different working methods used... even your!